The solitude of Brandywine Bay
Brandywine Bay is one of my favorite Tortola beaches. I rank it so highly because there's hardly anyone ever on it. Other than the crabs of course!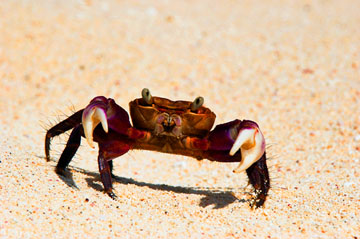 The beach doesn't have the hustle and bustle of some of the other well known beaches on Tortola. The beach doesn't have much, shade or surf. It does have some interesting snorkeling, and a few moorings balls to attach your boat to.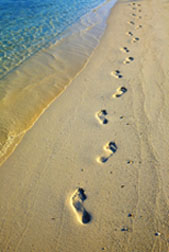 Don't forget this beach is on the South side of Tortola, all the others are on the North side.
The Brandywine restaurant is also located here. This is one of the finer Italian restaurants on the island. Chef Pugliese handpicks a new selection of ingredients from the local markets daily. From there he introduces a brand new menu every night.
This beach is a wonderful place to have a romantic walk with your sweetheart. I've even taken my fiancee here for a private beach picnic. After telling the world about this little secret, I'm a bit worried that I won't be able to get the beach all to myself.