Tortola Hotels
Tortola hotels offer a wide variety of accommodations for just about every type of traveler. The only exception would be all-inclusive resorts.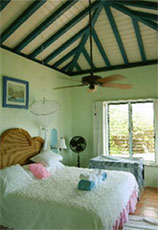 Don't worry though, I've put together a all-inclusive directory with options just outside of Tortola. You can come to Tortola and stay in luxury, or get a place with that extra money you found in the couch cushions.
I've split up two different styles of accommodations for you. You should pick your style according to what you are looking for. The two styles are the city and everywhere else. Each is unique in it's own way and caters to a certain type of traveler.
Here are a few things to remember before you book your trip. Almost all room rates do not include a 7 percent sales tax. Most places also add a 10-15 percent service charge. So always check all fees and taxes before you actually book.
For those of you who still are seeking out a bit more knowledge about your stay here, don't worry I've got you covered. I've further broken down all hotels by price. Just decide if you're looking for luxury, mid-priced, or cheap accommodations.
I've also put together a Tortola Hotels map for you to see which part of the island you will be staying on.
---
The City: Road Town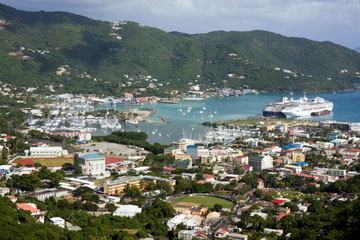 There is one common misconception about staying in Road Town. There is no beach in Road Town! The first time I came here I just assumed everything was on the beach, but this is just not the case. Road Town prices vary from cheap to luxury with some mid-priced options sprinkled in.
In Road Town you will find the city hotels. Road Town is the largest city, and the capital of the British Virgin Islands. Road Town is a great place to stay if you plan on taking a yacht charter, or want the convenience of city life.
The advantage of staying close to the city is that a majority of the restaurants, businesses, and shopping reside in Road Town. Many business travelers also stay here out of necessity. After tourism, financial services are the second biggest business on the island. Many offshore companies call Tortola their home.
---
Everywhere Else: The Beach and The Hills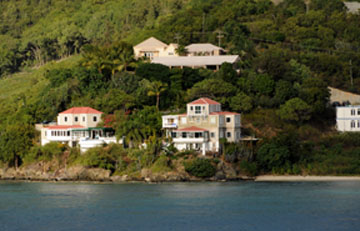 The beach and the hills don't have the conveniences that Road Town has, but offer a retreat from the hustle and bustle. They allow you really enjoy the island the way it should be enjoyed. I prefer these types of Tortola hotels a little bit more, mainly just because the view from my room is normally better.
Here you'll find the ultimate in upscale accommodations like the Sugar Mill (one of my favorites). When I'm looking to vacation on a budget I hit up a place like Jolly Roger Inn. If I'm trying to find something between the two the Heritage Inn fits the bill.