Map of Tortola
A good map of Tortola can be an invaluable asset when you decide to take a trip. I've used mine on more than one occasion, and must say that I would be lost with out it. Here is just my basic map of the island.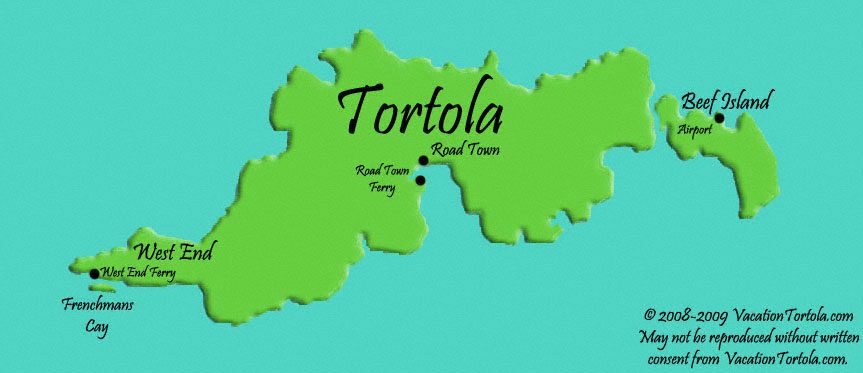 This is a nice map for just getting the lay of the land. As you can see I've labeled only the island, airport, ferry docks, Road Town, and a few popular regions.
If this map isn't what you're looking for don't worry. I've got a few more that should be of service to you. Click on the links in the next paragraph to find the map you're looking for.
I do two things before I plan a vacation, check out prices and look at some maps of the area. The first map I look at is the Tortola hotel map. I then turn my attention toward the beach, with the beaches map. From there I plan my excursions (sailing, snorkeling, day trips) with the British Virgin Islands map or the Virgin Islands map.